South Sudan Crisis
A prolonged civil war is destroying the lives of the people, and the country's children and adults are dying.
The situation in South Sudan, which is afflicted by a civil war, is extremely serious. Since the outbreak of the conflict in December 2013, more than 400,000 people have been killed, and almost 4 million people have been internally displaced or have fled to neighboring countries.
Despite a ceasefire in South Sudan, conflicts and humanitarian needs in the country continue to grow. Floods, locust infestations and the COVID-19 pandemic have made the entire situation in the country even worse, including the plight of women and girls who are facing escalating violence.
South Sudan Crisis
According to the OCHA (United Nations Office for the Coordination of Humanitarian Affairs) data from 2019:
More than 7.5 million people (64 percent of the population) are dependent on humanitarian aid
44 percent of the population is at risk from various diseases
Every second child suffers from fever or malaria
Every fourth child suffers from diarrhea
Around three quarters of all child deaths are caused by preventable diseases such as diarrhea, malaria and pneumonia
About 2.5 million people in South Sudan suffer from mental disorders caused by the horrors of war
900,000 children are affected by trauma as a result of violence, attacks on schools or similar violent events
Only about 43 percent of children under the age of one are vaccinated against diseases such as diphtheria, whooping cough, tetanus, hepatitis B and Haemophilus influenzae
How We Are Helping
In 2020, the Integra Foundation helped alleviate the consequences of the humanitarian crisis with the amount of EUR 148,988, thanks to the support of SlovakAid. The money went mainly to health care and the purchase of medicine and medical supplies for women, children and internally displaced people in the Renk and Leer areas. This has helped reduce the negative impact of the prolonged armed conflict, improve the health of the people, reduce mortality, and improve overall living conditions and future prospects.
We are involved in helping through our cooperation with international Integral Alliance, of which we are a member. The Alliance brings together humanitarian organizations that operate in different countries of the world. Which is why we can help quickly and efficiently.
We Need Your Support
We need your help to mitigate the impact of the war on the most vulnerable groups of people. Your help is directed to support health care for the most vulnerable women and children. Thank you!
We Are Following Up on Our Support from 2017/2018
Have a look at how we were helping in South Sudan in 2017/2018.
DONATE TO THE PEOPLE OF SOUTH SUDAN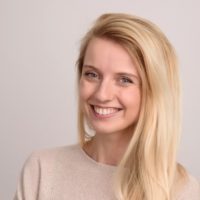 Ivana Čorbová Climate and Humanitarian Projects Coordinator
Ivana coordinates the Integra Foundation's humanitarian and climate projects. She is in contact with our partners and provides up-to-date information from the field about our activities, through which we help people affected by wars or natural disasters. Ivana also communicates with organizations such as SlovakAid in Slovakia, Ambrela - Platform for Development Organizations, or the international Integral Alliance and its members.