Ethiopia Crisis
As a result of unrest and violence in the Tigray region in northern Ethiopia, tens of thousands of people have fled their homes to neighbouring Sudan. They have almost nothing, and run in fear for their lives.
After weeks of violent clashes between federal and regional forces, civilians in Ethiopia's Tigray region are in a critical situation. Communication networks are down, banking services have stopped, roads are blocked, and there is a shortage of basic supplies throughout the region.
Fearing for their lives and the lives of their families, more than 43,000 men, women and children have fled from Ethiopia to Sudan. Currently, they have found safety in transit centers near the border, where they receive water and food. They are frightened and exhausted.
The refugee camps in Sudan were not prepared for such an influx of refugees. The camps lack basic necessities such as water, food, shelters, and sanitary facilities. The Sudanese authorities, together with the UN and other humanitarian organizations, are working continuously to set up a new refugee camp.
Tensions between the federal and the regional government in Tigray began to escalate in September 2020 following regional elections in the Tigray region, which the federal government declared illegal. The national elections had been postponed due to the pandemic. This escalation eventually led to an armed conflict in the early hours of November 4th 2020 between the federal army and the Tigray People's Liberation Front – TPLF.
The Integra Foundation is involved in helping the people of Ethiopia. Join us and help the people who are suffering as a result of the attacks in the country. Your donation will help provide emergency care, such as food, drinking water, medicine and sanitary facilities. The crisis in Ethiopia is escalating.
You can alleviate the suffering of innocent people and save their lives now!
Why We Are Able to Be Effective with Our Help
We are a member of the international Integral Alliance, which is involved in humanitarian activities around the world. In this way, 23 members from 14 countries work in 85 places around the world. Thanks to coordination and knowledge of the situation in the given country, this aid is fast and effective.
Your Donations Will Provide
food, water, shelters for housing and sanitary facilities for people on the run in fear for their lives.
SUPPORT THE PEOPLE OF ETHIOPIA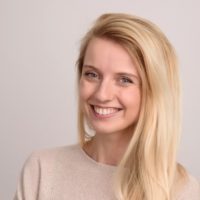 Ivana Čorbová Climate and Humanitarian Projects Coordinator
Ivana coordinates the Integra Foundation's humanitarian and climate projects. She is in contact with our partners and provides up-to-date information from the field about our activities, through which we help people affected by wars or natural disasters. Ivana also communicates with organizations such as SlovakAid in Slovakia, Ambrela - Platform for Development Organizations, or the international Integral Alliance and its members.