Afghanistan Crisis
The conflict in Afghanistan is forcing thousands of people to leave their homes and is raising immediate concerns for the lives of the people across the country. People are fleeing in fear for their lives.
Hundreds of thousands of people in Afghanistan have had to flee their homes due to the serious political situation. They have ended up without a roof over their heads or food, traumatized and helpless.
In addition to political unrest, Afghanistan is experiencing:
The worst drought in decades, which means that food and water supplies are scarce.
The coronavirus pandemic, which is making the whole situation worse.
The number of people in need of humanitarian aid has increased by almost one third since 2020. Most of the country has been hit by the extreme drought. Without the harvest, the coming winter is expected to be harsher than ever before. The malnutrition of the children is alarming already now.
The local partners of the Integra Foundation are already doing everything in their power to help the people.
They are focusing on life-saving assistance. They are providing first aid packages and post-traumatic support to people who have witnessed cruel violence. The packages include food, kitchen equipment and important hygiene items.
Join us, and together let us help the people who are suffering as a result of the crisis in the country. Your gift will help provide urgent care, food and hygiene items.
You can alleviate the suffering of innocent people right away with your donation.
DONATE TO THE PEOPLE OF AFGHANISTAN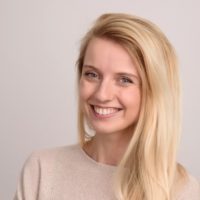 Ivana Čorbová Climate and Humanitarian Projects Coordinator
Ivana coordinates the Integra Foundation's humanitarian and climate projects. She is in contact with our partners and provides up-to-date information from the field about our activities, through which we help people affected by wars or natural disasters. Ivana also communicates with organizations such as SlovakAid in Slovakia, Ambrela - Platform for Development Organizations, or the international Integral Alliance and its members.