Renew Our World
We have joined the global Christian movement Renew Our World, through which we want to contribute to the fight against poverty and climate change around the world and in Slovakia.
"Do not conform to the pattern of this world, but be transformed by the renewing of your mind. Then you will be able to test and approve what God's will is — his good, pleasing and perfect will." Romans 12:2
We are, as humanity, at an important crossroads and it is only up to us to decide which way to go. This decision will determine our future. We can choose to protect our world. Whether we contribute to alleviating the climate crisis, fighting against poverty and breaking the structures of inequality in the world. Or we can continue our current way of life, which will bring irreparable harm, death, hunger and pain to many; often to those who are most innocent and vulnerable.
We Want to Bring Changes
God Himself calls us to transformation and renewal. We want to hear His call and also invite others. We desire to create a movement of people who will bring change to their communities, cities, countries, and the world.
Renew Our World
The Integra Foundation is part of the global movement Renew Our World, through which we want to contribute to the fight against poverty and climate change around the world.
Renew Our World is a global movement whose sympathizers believe that we are the bearers of the image of God. Therefore, we should behave accordingly every day, and live in love with one another. We do not want to turn a blind eye and stand idly by while our neighbors are trapped in poverty, while many are suffering, and inequality and injustice are running rampant around the world.
Our Vision
Our vision in this campaign is also "alleviating the consequences of a broken world". We want to help create a world in which all people, regardless of their skin color, have their basic needs met. A world where everyone has a chance to move forward, and where there is no inequality between the rich and the poor.
How Will We Do It?
Through domestic and international campaigns, we are building a global movement of Christians who pray and live in a way that will help bring justice and sustainability to the world.
Do you feel that these words are speaking to you? Do you want to join and have a place in God's plan for the renewal of our world? Join us, and we will send you email updates about our campaign. Participate in the renewal of your neighbourhood or any place around the world.
What Can You Do Right Now?
Fill out the form and join us in creating a community of people who care about renewal.
Sign the RESET 21 petition which calls for a fair recovery from the pandemic and a sustainable future for all people.
Follow our activities. We are already preparing valuable materials that can influence our thinking and renew not only our country, but also this world.
JOIN US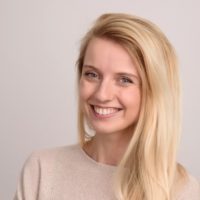 Ivana Čorbová Climate and Humanitarian Projects Coordinator
Ivana coordinates the Integra Foundation's humanitarian and climate projects. She is in contact with our partners and provides up-to-date information from the field about our activities, through which we help people affected by wars or natural disasters. Ivana also communicates with organizations such as SlovakAid in Slovakia, Ambrela - Platform for Development Organizations, or the international Integral Alliance and its members.